FHKC'S goal is to provide every client with a positive inshore kayak fishing adventure. After picking your kayak adventure location, a brief introduction of the kayak and the fishing tackle will be given at the designated location. Before we launch on your new adventure, a quick safety training will be given by FHKC, which is one of our #1 priorities.
PLEASE CHOOSE ONE OF THE FOLLOWING LOCATIONS:
Homosassa, Fl is located at the northern boundary of "The Chassahowitzka National Wildlife Refuge". There are endless oyster bars and winding deep creeks, which contain a large assortment of fish including Redfish, Snook and Trout. The CNWR is home of endless and beautiful scenery with plenty of wildlife. You may even happen to spot the rare whooping crane.  So if you don't want to get lost and you want to catch fish; Brian is the guide for you.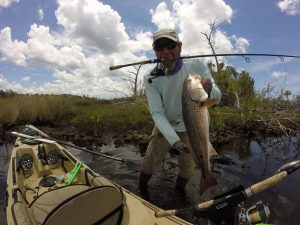 Ozello Fl , This adventure has 3 fine estuaries, " The Ozello Keys and St Martins River". These areas boast about abundant wildlife such as ospreys, bald eagles, and otters . This also provides the same habitat as Homossasa, but a quieter version with deep winding creeks and endless oyster bars. Saltwater species include Trout, Redfish, Snook and Flounder.
Yankeetown Fl .  This area also has 2 fine estuaries north and south of the Withlacoochee River . This area was a FHKC feature spot from "The Average Angler" outdoor show. Yankeetown is the  favorite summer home of the Roseate Spoonbill, a Florida native bird . The fish species to be caught here are Redfish, Black Drum, Trout and Snook.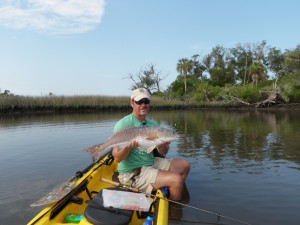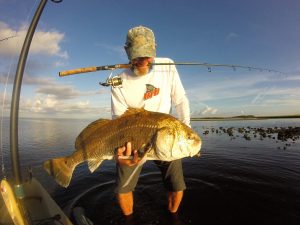 FHKC's  Now offering 2 new adventures into The Lower Suwannee National Wildlife Refuge
Adventure 1 is in the northern end of  Cedar Key , Shell Mound area which has a fine estuary of redfish black drum and spotted sea trout. The 2nd Adventure is Shired Island area between the Suwannee river and the town of Horseshoe Beach.